Could the city of Paris sue Paris Hilton for sustained damages to it's image?
If you combine the amount of money in the bank accounts of the CEOs of the companies that are in need of a bailout, could they bail themselves out?
Why is Facebook called by that name? MySpace I get, but a book of face?
I still have absolutely no idea how a single shoe ends up on the median of highway. It hurts my brain to think about it.
If President Obama is a former professor, does that mean that the current economic crisis is our first test? We obviously didn't study.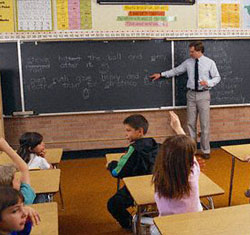 Tags: silly, funny, ideas, society, economy, celebrities, psychology