Technology has become such a pervasive entity in our lives that we look upon it has we do buildings or cars. It's here to stay so we might as well live with it in any way possible. I stumbled upon a site (by way of my mom) that captures these feelings of technology's creep into our lives so well. Here are a few of my favorites photos below, but you go to the site and scroll through the interesting creations.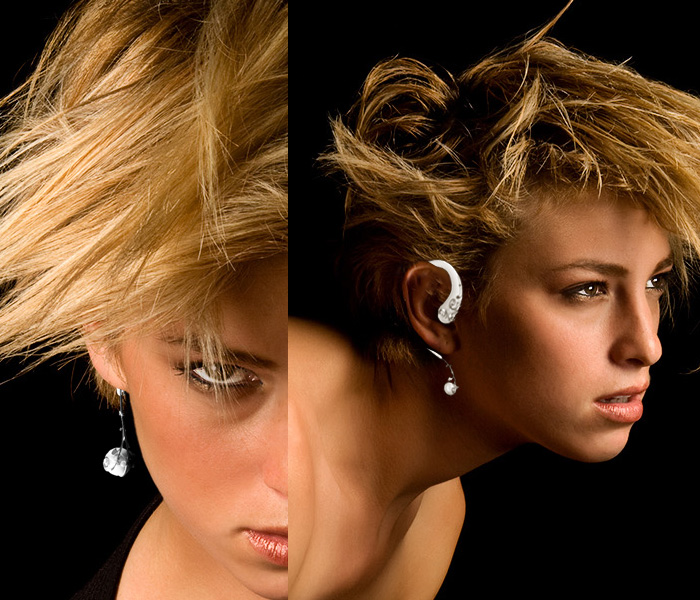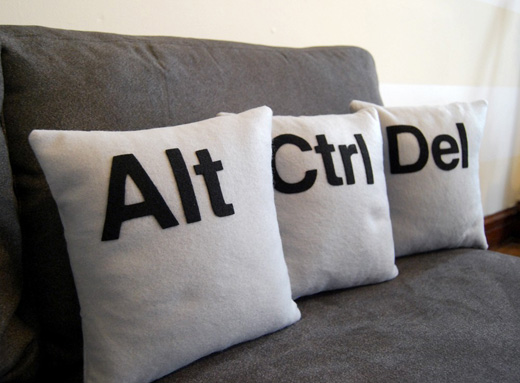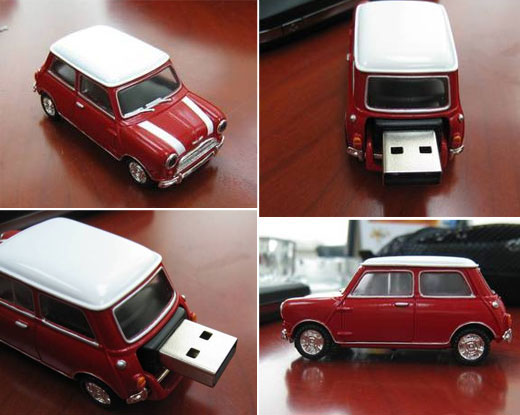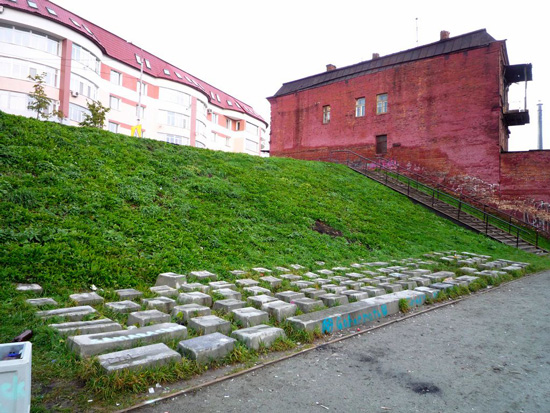 Check out the rest of the photos here.
Tags: technology, lifestyle, observations, psychology, silliness, society
The last thing I usually think about when I'm sitting in my daily hour of traffic is how I would answer the girl who is being a complete witch to me for absolutely no reason.
And yet that's exactly what I was doing today after my recent confrontation with a snarling, innocent-looking, know-it-all, out to rid the world of manners and smiles. There she sat across from me, carefully glaring at my naive smile as I greeted the new faces at an annual gathering she had been to before.
Ok, so you know everyone and everything, get over it. What is it about me kindly greeting everyone and asking about their occupation that makes you frown? Is it in your habit to naturally make those around you feel awkward and uncomfortable. Or are you just trying to break the world record for longest held death-stare?
Maybe it's just me. I tend to be overly sensitive and react to people's possibly innocent outward emotions, assuming there is a problem, or that I had just said something entirely inappropriate. I tend to be a little hard on myself. But even assuming the worst, why is it so hard to find a soul who only naturally reaches out their hand to grab yours and lead you to your best self? I can't help the tendency to constantly do this myself to others, which consistently puts me in the unagreeable position of being taken advantage of. The emotional consequences of too much kindness can be pretty damaging to one's optimisic view of the human race.
But back to the point. One thing that never ceases to tighten its grip around my heart is the unfeeling desire for another person to call out your lack of knowledge on a particular subject halfway through a flowing conversation. And I mean dead stop in the middle of a sentence after minutes of me kindly nodding in agreement, to abruptly ask me if I know the specific meaning of whatever subject or word in question. Way to make a newcomer feel nice and squishy inside. The day that I learn to do this without so much as a thought of compassion is the day you find me beating up all the homeless for taking up the good seats in a park on a nice day.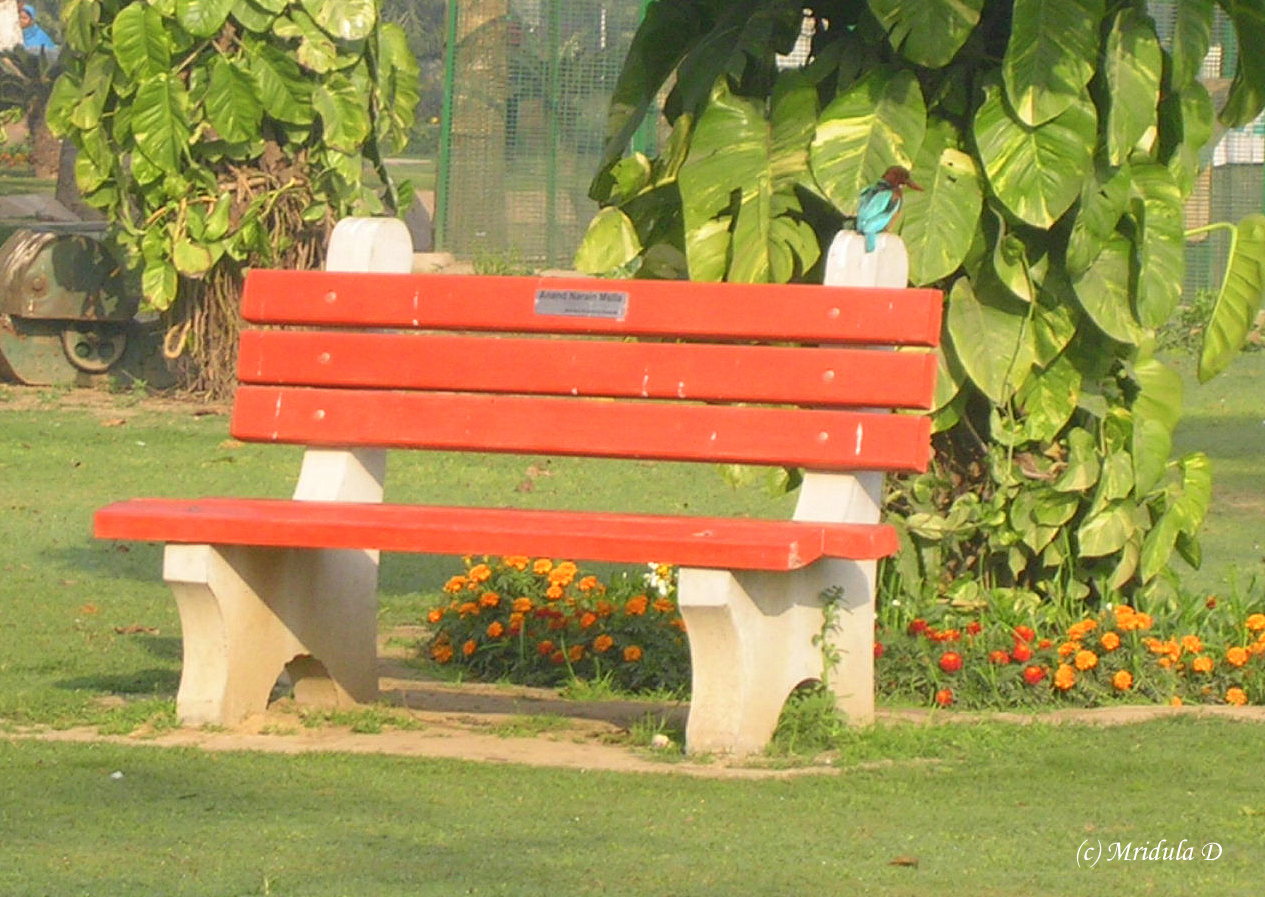 picture courtesy of this site
Tags: observations, thoughts, psychology, sociology
The problem with binge drinking in college isn't the fact that it's a forbidden fruit and so teens engage in the behavior out of rebellion. It's the fact that it has become so part and parcel of youth culture that to refuse it is to in a sense deny your youth. Resisting the urge to engage in heavy drinking and partying is impossible if we don't change our conception of alcohol. It is cool to drink, just as it was cool to smoke pre-1970's. Although both are bad for our health, alcohol seems to fly under our health radar. We must change as a society the way we view alcohol. We must change our perception of it as a cool, fun, and attractive substance that is connected to confidence, popularity, and self-esteem. This is one of the most significant elements of the problem with binge drinking on college campuses. It is the fundamental definition of what it means to drink that needs to be changed so that teens perception of the substance when entering college will guide them towards logic and moderation, rather than excess and recklessness.
Tags: observations, thoughts, psychology, culture, lifestyle, media
BEFORE GOOGLE: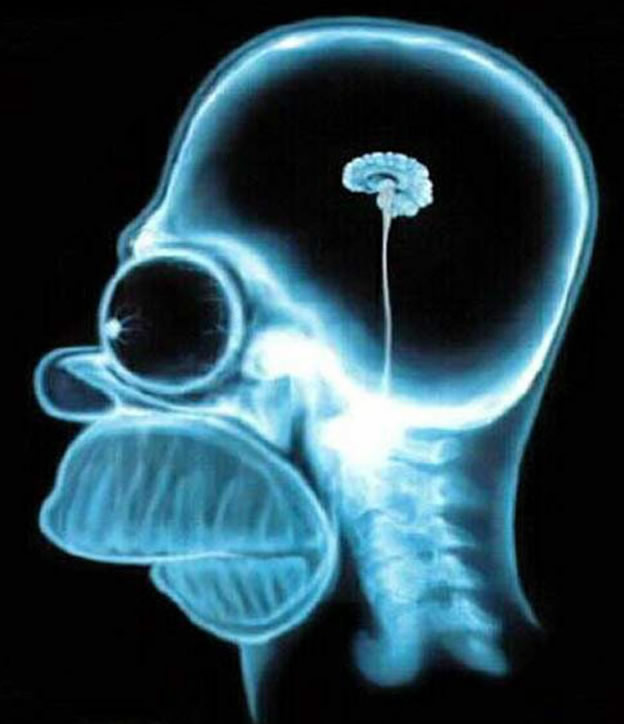 AFTER GOOGLE: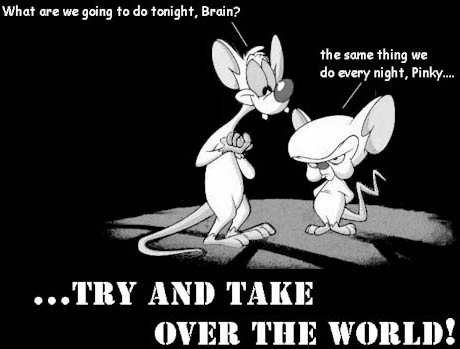 Each day as I sit and work on researching and writing my reports at work, I find myself unpredictably gravatating towards that magical realm we call "The Google". Space and time ceases to exist in this fantastical world where dreams come true and we all are virtually endowed with a temporary advanced degree. Many studies have been done as to the effect of this type of superficial learning apparatus. Does this tool push our society to the brink of epistemical paralysis or is it a natural progression in our intellectual evolution?
Because what is The Google good for anyway?
How is gum made? Why do birds sing? What does E=MC² equal? No question or request, trite or silly, complex or intricate, can angry or repel the great Google. Nothing beyond its grasp and so unforgiving in its scrutiny of us, but so bountiful are its fruits. For we have become an even greater and more superior being due to the powers it so kindly bestowed upon us. Those days of yesteryear, where embarassing pauses lingered after a series of trivial facts spewed out of a know-it-all collegue's mouth have now been replaced with instant knowledge of inconsequential details at the tips of our fingertips. Who needs Harvard when we have now officially become graduates of The School of Google? Congratulations fellow Googlians.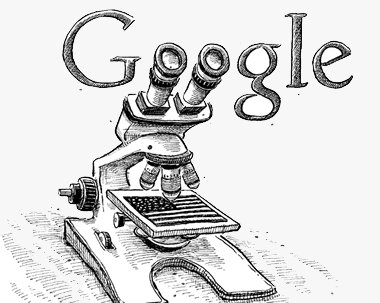 Tags: funny, silliness, thoughts, ideas, lifestyle, observations, psychology
Could the city of Paris sue Paris Hilton for sustained damages to it's image?
If you combine the amount of money in the bank accounts of the CEOs of the companies that are in need of a bailout, could they bail themselves out?
Why is Facebook called by that name? MySpace I get, but a book of face?
I still have absolutely no idea how a single shoe ends up on the median of highway. It hurts my brain to think about it.
If President Obama is a former professor, does that mean that the current economic crisis is our first test? We obviously didn't study.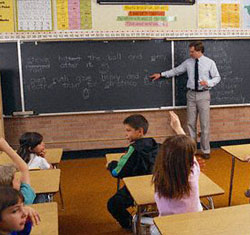 Tags: silly, funny, ideas, society, economy, celebrities, psychology
I'm not joking around, though sometimes it becomes necessary to make light of such a drawn out situation.
But with all the sides trying to get their way, and everyone living in a biased, impenetrable bubble, there seems to be only one way to solve this age-old problem. In the words of the doomed Marie Antoinette, "Let them eat cake!"
Why you ask? Because, think about the last time you were shoved into a room full of people you despise, usually to celebrate some unnecessary or exaggerated occassion. And you're all there usally for just one reason: cake (or a buffet or drinks or something.)
So, we'll stick some Palestinians and Israelis (including all the media and political influencers) in a giant ballroom, office Christmas party style. Because God knows that those force you into a room full of brown-nosers, lame jokes, and awkward situations. But at the end of the day, you know you did your part to inch yourself closer to that promotion, smooth it over with a tense co-worker, and prove to your boss that killing it at karaoke is an indicator of your upcoming performance.
Ok, point number two. Although I totally get the advantage of a two-state solution, I think that it completely misses the point of mutual respect, cooperation, and exceptance. They need to LIVE together. Work together, pray together, eat together, be together. They've supposedly been doing it for thousands of years before, and the only thing getting in their way now is politics and fear. So if somehow we lift that veil of fear and assuage each side's doubts of the other's humanity, innocence, and good intentions, then maybe their lifestyles can truly return to the peaceful coexistence that all of their prophets have preached and lived for. It's incredibly sad to see three religions with so much in common replace what should be their natural reality with the illusion of hatred and animosity. The Muslims, Jews, and Christians of the region not only share common ancestry and traditions, but also have the same religious prophets and teachings up to Jesus. That is pretty significant. Who said that the way the story unfolded in the past thousand years hasn't been tweeked and refined to reflect their surroundings and political realities so that it seems none of the people have anything in common anymore? What happens when you stick a yummy slice of chocolate cake in a room full of siblings? Has anyone seen four siblings fight over a piece of cake? And that's why the only requirement necessary at the Holy Land Office Party is plenty of cake, and the rest will work itself out.
Either way, it's nice to see the initatives the Obama team is quickly taking.
Tags: international, politics, media, society, sociology, psychology, religion, ideas, seriously, MiddleEast
Sounds silly, I know. But it's actually a phrase that is often searched for on the internet. Why? Because everyone's obsessed with the quickest way to lose weight. I still can't believe it when I hear 12 and 13 year olds worry about their size and if they look skinny in those jeans. Wow. I didn't even know what that meant at that age. Have we changed so much in less than a decade? What is up with all the obsession over size and weight and age? Are we that uncomfortable with ourselves that we waste our precious brain power on superficial problems? Yes. And I've fallen victim for it too. Who hasn't strolled down the promenade just to catch your reflection in the store window and then take a minute to figure out if you look okay without attracting any attention? And I bet you guys are victim to this thinking as well, but maybe in a different way. Are we all wired to obsess over our attractiveness? Is evolution trumping our better judgement? Or is this the mentality that seems to plague the buzz of modern city life? Food for thought. Calorie-laden, fatty food.
Oh, and btw, there are 3500 calories in one pound. :)
Tags: culture, health, lifestyle, psychology, sociology
Just recently came upon the film "The Celestine Prophecy" and was surprised after watching it that I hadn't seen or heard anything about the movie or the book before. It was pretty good, if you're into the whole new age/spiritual journey genre, which I usually overlook. I always like movies that get you thinking about things in a different perspective, even if it's not in your original line of thinking. Although I haven't read the book, the movie (and the insights) attempted to link psychology, religion, sociology, and philosophy to explain the human condition and the meaning of life. It's seems simplistic, but it's enjoyable to follow and try to twist your mind around the insights. It also tends to satisfy almost any opinion by attempting to avoid a single perspective, religion, or philosophy.
Anyways, it got me thinking about the things that I'm passionate about, particularly the psychology of the mind, and why people are the way they are. Why are there so many perspectives but so little patience? Why is there so much fighting with so much in common? Why do we hate each other when we love the same things? Can't there be a middle ground? Is it that hard to look into ourselves and see in others what we know in our hearts? But then I think about myself, and how easy it is for my mind to get distracted with the little things. Seriously. Stuff that I would have never thought I would fret over when I was in my teens. It's so easy to become numb; lose ourselves in the mindless hum of the everyday mundane. Then we forget ourselves, forget our core. The passions that dizzied our minds when we had endless time to sit and think about what it would be like to be grown up. No wonder kids glow and buzz and daydream and laugh. When we get those same impulses, we fight it or attempt to hide them from our "adult" peers.
It's becoming harder to find an excuse to focus on ourselves, heal our hearts, and nurture our minds. We slowly let our heart's cries for freedom get lost in the buzz of traffic. Our intuitive nature gives way to our doubting thoughts. And if we let it, the routine drums of our everyday lives drown out our purpose, our passions, and our patience.
So, maybe the movie came at the right time (exactly as it would have you believe in the movie I might add).
Tags: personal, psychology, religion, sociology
If I could go back for one day.....
I'd tell my best friend that I appreciated her befriending me as a new student in the third grade three days before she unexpectedely died of an unknown brain tumor. ( I had a debate with my brother over why I didn't go back to tell her she has a brain tumor. But I'm trying to choose things that don't throw off the space-time continuum. Or maybe I should just go back to six months before and tell her mom, but that would be weird)
I'd tell those girls on the bus to get a life...the same girls who later became my friends but I never stood up to.
I wouldn't have been embarassed to tell my fifth grade teacher that I couldn't see the board because I needed glasses (she had to inform my parents that I was squinting and my work was slacking)
I would walk through my junior high school with my head raised up and not give those preppy girls a reason to think they're any cooler than me.
I would take that troubled girl under my wings instead of secretly thinking that she was lying or actually more confident than she ended up being.
I would just breath and run to the finish line with no fear.
I would talk back to that annoyingly mean girl in high school much earlier than I did, saving myself and countless others a lot of headaches.
I'd then give that racist teacher a piece of my mind after I turned in my final exam.
I would save people.
I would pet my childhood cat, hug and kiss him one last time.
I would say no.
I would say yes.
I would say get lost.
I would write down my grandfather's story.
I'd tell myself to not think too much. Sometimes it's better to just act.
I'd tell myself not to jump to conclusions. Sometimes it's better to just breath.
Maybe it's wrong to wish to go back and change things. But maybe thinking of what we would have done with what we know now, can tell us to apply those same principles to the present. I'm going to smile and talk more. Be more generous without thinking. Speak my feelings when they bubble up but hold back criticisms when they're better off unsaid.
I asked my brother this same question......he said he would take the $200 million winning lottery numbers and give it to himself a week ago. Maybe men think differently then us.
Tags: ideas, personal, psychology
Here are some interesting links that have kept me amused.....
- - The cutest synchronized puppies. I thought only my dogs did this but it looks like the raised inflection in our voices creates the same effect in all dogs. Observe the cuteness.
- - Ever wanted to learn a language wthout leaving the house or emptying your wallet. I found this site very helpful with step-by-step audio and text for almost any language. Vayámonos!
- - Please don't let me ever fall into this marketing hole.
- - How many countries can you name in 5 minutes? I got 65/195. Harder than you would think when the pressure is on.
- - Finally my life-time wish for temperature-controlled sand at the beach has come true! Via Dubai of course. Excessiveness is a way of life. What can't they do there?
-- When you think of Cleopatra, what image comes to mind? Elizabeth Taylor? Me too, although maybe a little more ethnic. Well, now a certified Egyptologist (yes, they do exist) has recreated Cleopatra's face from images of ancient artefacts using computer regeneration technology. I can't figure out who the likeness reminds me of but I do see a slight if any resemblance to the Obamas, no?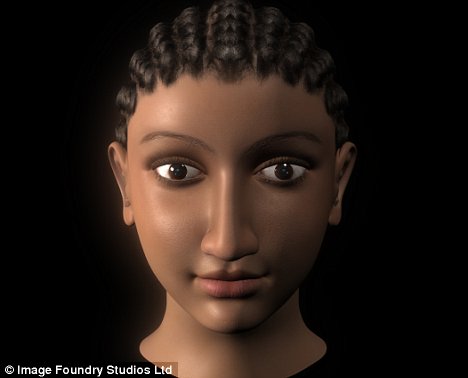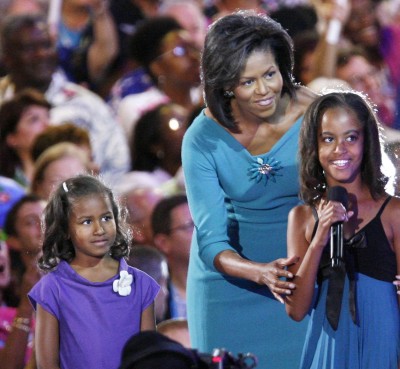 - - Ever had the desire to stay in a large, floating orange pod on your holiday vacation? Or how about that lovely recycled concrete sewage pipe with lovely interior? Well, stress no more, because those are just two of the ten weirdest hotels you can stay in to seperate yourself from the confines of the consumerist, tourist bunch.


- - And a new favorite pastime of mine? Watching other people fail at the FAIL Blog. Tragic and magical at the same time. Isn't it sad when a website is dedicated to other people's failures and immensely popular? Maybe it helps to validate our existence and acknowledge our own countless failures. Nah! We just like to see trucks stupidly smash into poles. That's funny!
Tags: culture, favoritelinks, funny, games, psychology, society, video